I stopped by
Broadbent's
last month and blew the rest of a gift certificate I had received last Christmas--it took me over an hour to decide which two yards fabrics I wanted. Yes, going to the fabric shop is like a good spa treatment. I purposefully kept that gift certificate in my bag all year to comfort myself. Just the promise of being able to go to the quilt shop and browse alone...quietly...un-rushed...brought me peace of mind all year long.
I picked up a couple of Sherbet Pips (by Aneela Hoey) fat quarters and used some of them to create a little scene (?) on Keira's pink tee shirt. I had to cover an ink stain she happened to get on it the first day she wore it (!). I used-what's it called-that double sided interfacing stuff you use for appliqu
é
s...Heat Bond (from Wal Mart)...(I'm trying to stop my addiction to the "PRC's distribution leg," but it's hard.)


Comfortstitching
is Aneela Hoey's blog. It was on my blogroll a couple of years ago. I don't know why I took it off, but since then, Aneela Hoey's designed I think 3 fabric lines, all with similar playful themes. I like the colors she uses, and her hand-sketched fabric, some of which are based on her embroidery characters. So much fabric that is bloating (my favorite 2011 word) the fabric market out there is quickly-tweaked digital manipulation. Although I do enjoy a lot of the 'digitized' fabrics out there, it's relieving to see fabric that's still designed
à

la main
. Oh, I'll shut my modern fabric design-wannabe-critic mouth now.
A couple of Aneela's pdf embroidery patterns I'd like to try...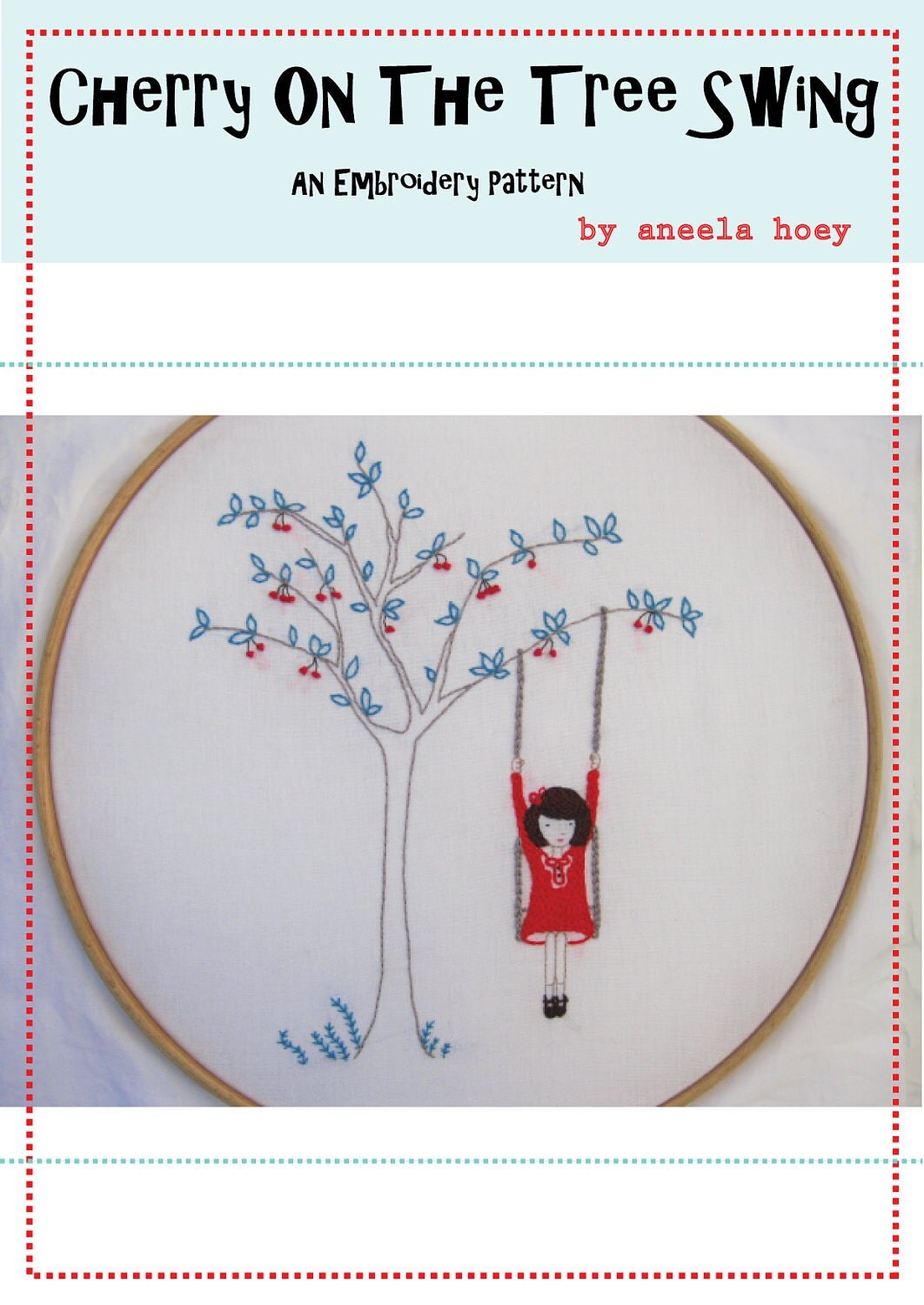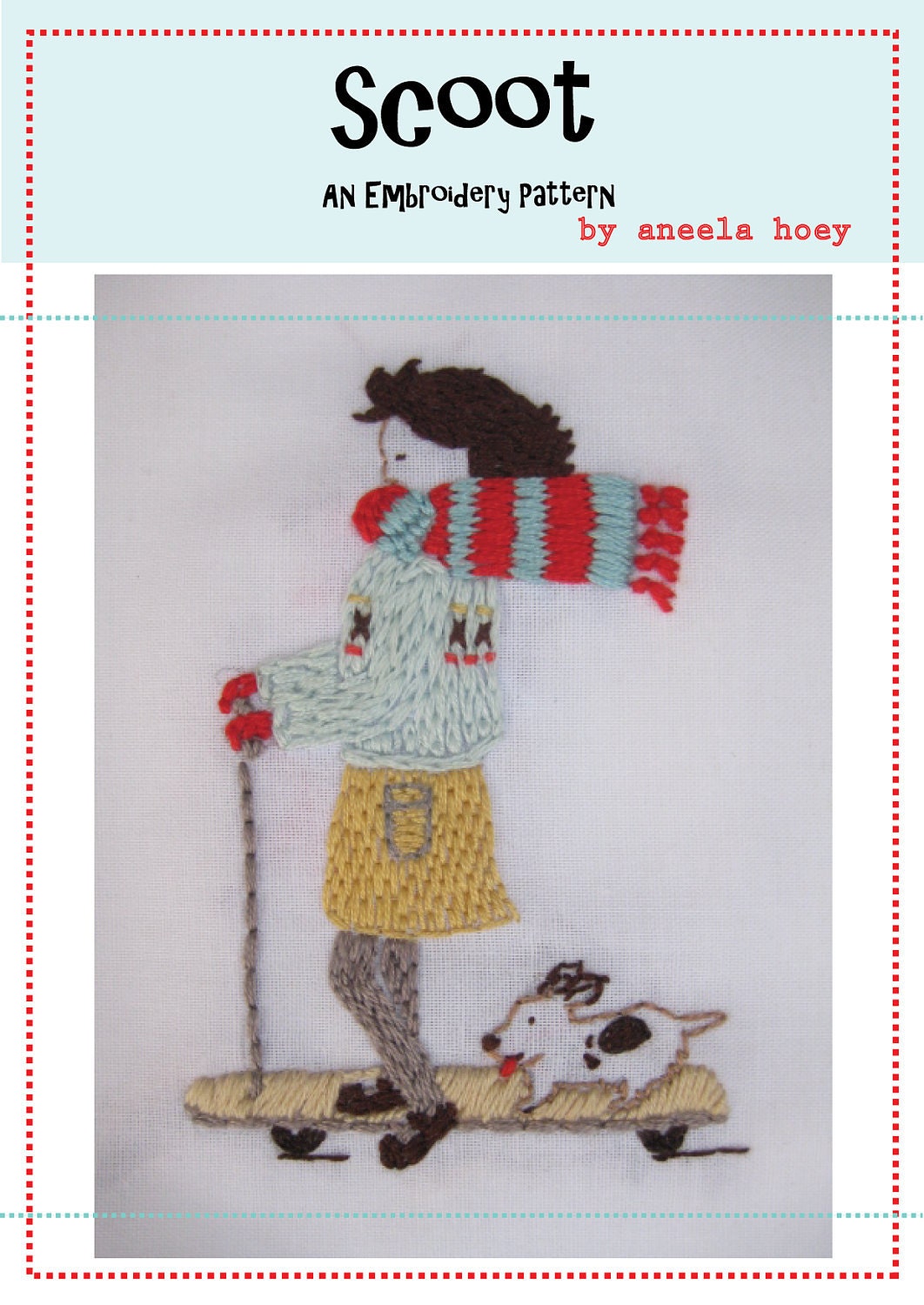 Aneela's shop
Some cool embroidery books to check out: